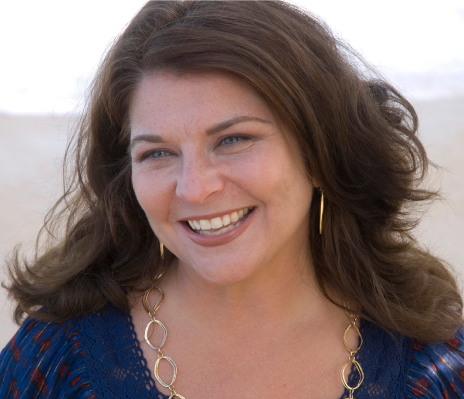 The History of Essence of Pure Living and Wholistic Thermography
Essence of Pure Living and Wholistic Thermography were born out the desire to help others heal mentally, emotionally, physically, and spiritually. I became a registered nurse in 1981 and began working in Critical Care and Home Health Care through Community Nursing. I went on to complete my BSN in Buffalo, NY, working in hospice care at a local Cancer Respite Center.
I later moved to State College, PA and started my family. Although I enjoyed working in nursing and hospice care, I wanted to be a stay-at-home mom to raise my five children. When they were young, a few of my children experienced some allergies and asthma symptoms and found no relief from traditional care. I started to reach more about alternative healthcare and connected with what I was learning. I explored options and my kids found relief through Chiropractic care and Melaleuca cleaning products.
I also went through personal struggles with Hyperthyroidism, which resulted in the need of thyroid medicine. My study of the thyroid and natural supplementation, plus my research into bio-identical hormone replacement therapy, let me to connect with a D.O. in 2003, who was not only a great medical doctor, but one who incorporated alternative therapies into healing. The desire to learn and finding healing tools in Alternative Therapies led me to continue my education in Massage Therapy, Young Living Therapeutic Grade Essential Oils, Thermography, and Far Infrared Heat Therapy through the Richway Biomat.
I have studied and used essential oils since 2003. My sister introduced me to oils when she used them to alleviate tumor symptoms in her dog, and through diffusing Frankincense, Lavender, and Cedarwood, she had an upper respiratory healing from chronic mold exposure. My sister experienced a complete end to her coughing and related upper respiratory symptoms within the first month of use. Since then, I have helped many other learn about their health through the use of Young Living Therapeutic Grade Essential Oils.
After taking a CARE class in 2008 on Bible Oils, Chemistry of Essential Oils Made Simple, Raindrop Technique, and Emotional Releasing with Essential Oils, I knew I wanted to be an Instructor. I now travel to several states to teach, and earned my CARE Supervisor Certification in 2014. As a Licensed Massage Therapist, I incorporate a variety of valuable body relaxation and balancing modalities.
My specialized techniques in Raindrop and Vibrational Raindrop have become a favorite of both myself and my clients. These techniques guide the body to finding it's natural balance of peace and wellness.
In 2012, while studying Animal Aromatherapy in Texas with Escent-Oil Balance, I was introduced to information about Thermography as an assessment tool and it's potential for early detection of breast pathology. Learning about the variety of assessment and monitoring benefits, I went on to get certified as a Clinical Thermographer in order to offer this valuable tool to others. Having compassion for animals, in 2015 I trained to become an Equine and Canine Thermographer, offering thermal imaging services to horses and dogs as well. Your Thermal Imaging became Wholistic Thermography in 2015 to accommodate our fur and hair-covered friends. I have off-site locations for imaging animals


It is my goal to help you feel your best and stay that way. You can count on my years of experience with essential oils, thermal imaging, bio mat knowledge, and massage therapy to help enhance your wellness and bring harmony within. I bring a personal touch to my therapies; you can count on one-on-one conversations by phone, or in person after your appointments.
Click on any of the above categories to learn more!
Accreditations and Certifications
Sherry's Background
Equine Thermographer, Meditherm, 2015
Certified Vibrational Raindrop Technique Coach Natural Therapies Certification Board, 2015
Fully Certified CARE Instructor, Teaching Certification 2012, Supervising Certification, 2014
Certified Clinical Thermographer, Meditherm, 2012
Licensed Spiritual Healer, Natural Therapies Certification Board, 2012
Board Certified Raindrop Specialist, Natural Therapies Certification Board, 2012
Licensed Massage Therapist, Mt Nittany Institute of Natural Health, 2010
NCBTMB certified, 2010
Bachelor of Science in Nursing, Daemen College, 1986
RN, Conemaugh Memorial Hospital School of Nursing, 1981