Are you looking for the perfect gift for someone and feeling stuck? The products and services offered at Essence of Pure Living are personal and unique, perfect for that one-of-a-kind friend or family member that you may be shopping for.
1. Young Living Thieves Products
Given the type of year that we've had fighting disease and illness, Thieves products are a perfect gift for your friends and loved ones. We are especially huge fans of the Thieves hand sanitizers and lip balm, which make great stocking stuffers. Or you may want to look into the Thieves  soaps and cleaning products. All Thieves products use Young Living pure essential oils as a base and are non-toxic.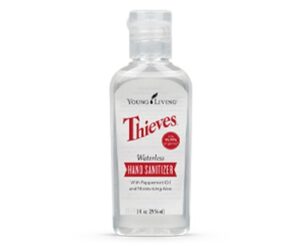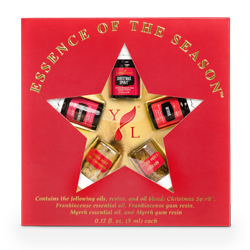 The amazing oil collection by Young Living that can be purchased through Essence of Pure Living, can also make great stocking stuffers along with Thieves hand sanitizers. Christmas Spirit, Peppermint, Joy, Frankincense and Myrrh are all holiday oils to help celebrate the season. But you can always pick other oils specific for your loved one. Call or message Sherry, Owner of Essence of Pure Living for advice and direction for your choice.
Snowy the Owl Diffuser by Young Living
A diffuser for kids or teens, that doubles as a humidifier, night-light, and white-noise machine. We think this is adorable for kids' rooms and will be a hit in your home! Pick one out today and you'll have a perfect, unique gift that they can use every season.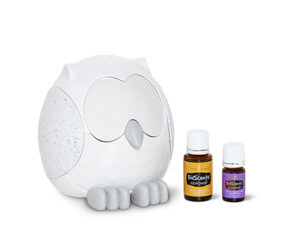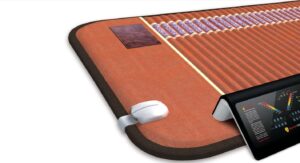 5. Richway Infrared BioMats
One product we love at Essence of Pure Living is our Infrared mat that promotes healing at a cellular level. Biomats come in chair or massage table and bed sizes. They are perfect to lay on a bed or couch when watching TV or resting. From muscle recuperation to fighting toxins and illness, the infrared heat can help a person even with the toughest body needs. We use them just to warm up on a chilly winter night; and knowing that we are pumping our body with positive, healing energy in the process is a bonus.  What a great gift to give to someone you love.
6. Gift Certificate
Treating your loved one to a gift card to Essence of Pure Living for them to put towards their own purchase is another great option. With all of our products and services—Raindrop Technique, Vibrational Raindrop Technique, Classes and Sessions, Living Clay, Kannaway CBD, stem cell patches and more—We know a gift card to the Essence of Pure Living store may be just the answer. Let them talk to the expert and decide which option is best for them. To receive a Gift Certificate sent to their email, to shop at Essence of Pure Living, call or message owner Sherry Cummings Strayer.
If you have questions on any of these ideas—please call or message Sherry at 814-883-0006, or send an email to essenceofpureliving@gmail.com.